Welcome!
 
Thank you for your participation & interest in our MAN Trucknology® Days 2017! We hope you had a great time in Munich.
In three days we counted more than 6500 guests out of 52 countries. Those had the chance to see 170 vehicles of this year´s product show and to interact with 92 exhibitors.
On this website you can download some pictures and the event´s video.
We´re already looking forward to the next MAN Trucknology® Days!
 
Kind regards
Your Trucknology® Days Organization Team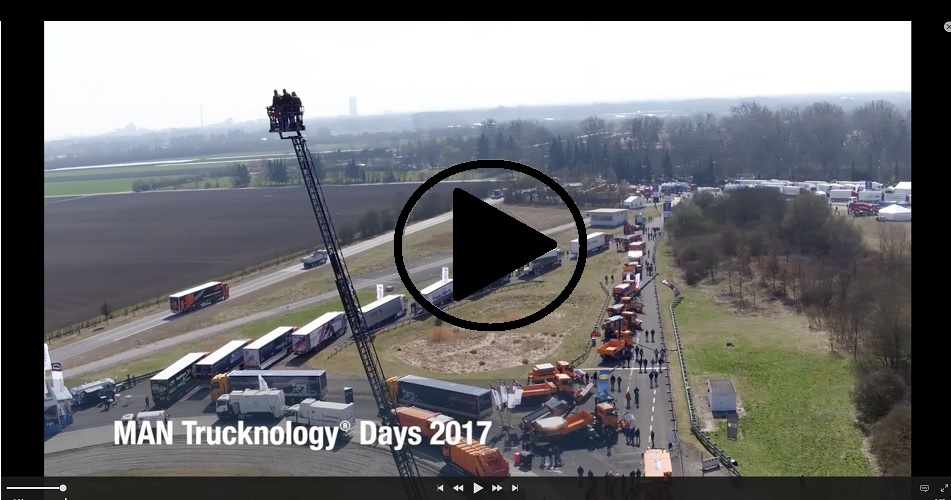 Please note that the download process can take up to a few minutes!
In order to download one of the pictures in the gallery, please move your mouse over the picture, click the right mouse button and select 'save picture as'.